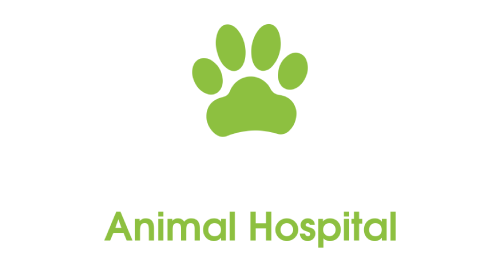 Welcome to Tullamarine Animal Hospital
Dr Cam Cooper and Dr Pam Gillis warmly welcome you to the Tullamarine Animal Hospital. Established 2020. It is a family owned and operated veterinary clinic servicing Tullamarine, Gladstone Park, Westmeadows, Airport West, Attwood, Greenvale, Keilor Park, Keilor, Strathmore, Strathmore Heights, Glenroy and surrounding suburbs.
Our veterinary clinic provides up to date and professional healthcare to your pets. Our team of veterinarians and nurses have many years of experience and are committed to providing the highest level of veterinary care. Our newly renovated hospital is fitted with state of the art veterinary equipment.
We look forward to meeting you and your pet and working together to maintain your pets health and well-being.
Call the Tullamarine Animal Hospital on (03) 9115 4647 to make an appointment. You can also book appointments 24/7 online via this website.
We are open 6 days per week (Monday- Saturday). 
With fully equipped examination rooms, diagnostic equipment and pharmacy we provide on-the-spot assistance for nearly all pet health and medical needs. Take a moment to meet our team and our own pets. We look forward to seeing you and your pet at the next scheduled visit.
Book online or call to make an appointment
I have visited here a number of times in past few months. The staff are awesome, no wait time and really onto it. I look forward to visiting in future. There was a specific vaccine I needed for my cats (for Leukemia) they did not stock, but they knew exactly where I could find it. I rang many clinics in Melbourne for this vaccine so to finally find it was amazing!! They offer OpenPay payment options also 🙂
Sarah, Facebook Review
Over the past two years my pets have had many visits to Tullamarine Animal Hospital. I've always been so impressed by the level of care that they provide. Dr Cam always takes his time during consultations and explains everything thoroughly, he is extremely knowledgeable, professional and always makes his clients feel valued by his outstanding level of care. Post operative after care is exceptional and they really go above and beyond. On a few occasions my dog has urgently needed to see a vet and at short notice they have fitted me in. I highly recommend Dr Cam and the team at Tullamarine Animal Hospital
Britt, Google Review
One of the most impressive clinics in Victoria. The staff are exceptionally thorough and kind. It's difficult to find a clinic in the northern side of Melbourne who puts in effort but as well I can provide full trust on the control of my animals health and well-being. I was sincerely shocked how thorough they are, definitely not use to! I definitely recommend them.
Samantha, Google Review
Wow! Every time I visit, I am blown away by the incredibly patient, knowledgeable and understanding staff. They've gone above and beyond for our dog, Chase. They're gentle and considerate, working to his needs and limits as opposed to being rough and forceful like some other vet's have been in the past. They understood his reactive behaviour to animals (as he is a rescue) and put things in place to ensure his comfort and the safety of other pets. They asked questions to gain insight into what was causing his issues and thoroughly explained everything to us. The rooms are exceptionally clean and all of the staff are so lovely and are very clearly genuine animal lovers. We won't be taking Chase to any other vet and I cannot recommend TAH enough. If you want the best care for your pet, this is the place to go.
Isaac, Facebook Review

Parasite Control
We have a range or preventatives and treatments for fleas, worms, heartworm and ticks.

Export Preparation
Moving overseas? We can help ensure your pet has a hassle free trip.

Pet Health Checks
We offer affordable consultations & health checks Monday to Saturday.